Our team at Murdoch Veterinary Clinic provides a high level of veterinary care to the Prince George community. Our level of care is maintained by the state of the art diagnostic equipment and highly-trained staff used to treat your pet. We offer an extensive range of services to our dog, cat and horse companions. Some of the services we provide include:
In House Lab Services
Equine Radiographs (x-rays)
Chemotherapy
Coggins (equine EIA)
Dentistry
Endoscopy
Castrations
Cryptorchid Castration
Export Papers
Health/Insurance Papers
Lameness Exams
Dermatology
Prepurchase Exams
Reproduction (breeding)
Hospitalization
Isolation
Obstetrics (birthing)
Orthopedic Procedures
Internal Medicine
Neuters
Spays
Surgical Procedures
Ultrasound
Puppy Plans
Kitten Plans
Cruciate Ligament Repair
Tendon Injuries
Fecal floats
Vaccinations
Radiography (x-rays)
Check Ligament Desmotomy
Laboratory Services
Examinations
Cesarean Sections
Dental Floats
Urgent Care Services
Laceration Repair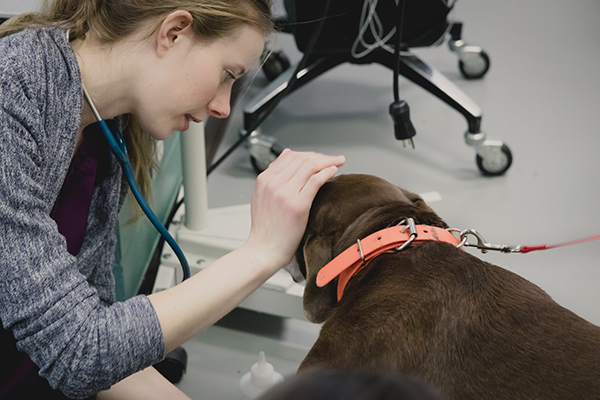 Additional Services
Equine reproductive services include prebreeding exams, semen collection/evaluation and artificial insemination.
All animals undergoing general anesthesia at MVC are monitored closely by a Registered Animal Health Technologist and a blood pressure unit.
To keep up with the latest advances in veterinary medicine our Veterinarians and Animal Health Technologists attend regular continuing education conferences and seminars to ensure your family members are in good hands!
A portable ultrasound machine allows for detection of tendon injuries in horses and pregnancy/heat cycles in mares.
Mobile services are designed to assist horse owners who are not able to haul into the clinic or that have multiple horses, donkeys and/or mules.
We customize our appointment times to suit your needs. We look forward to seeing your pet!
Request Appointment